Live and On-Demand Virtual Update Sessions
Check this page regularly for the latest upcoming and recent vendor webinars, including links to past webinars with on-demand viewing links.
If you have any comments or questions about the products and solutions from the webinars, please reach out to the Sektor teams on sales@sektor.co.nz or Duo team on sales@duo.co.nz, or call 0800 735 867
Online Partner Events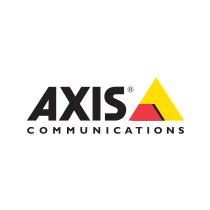 Axis Communications Academy
11-13 November 2020
In this training, Axis will equip your customers with a solid introduction to network video surveillance through a blended learning concept. Learn the theory of network video surveillance from a range of online modules at their own pace, and subsequently join a live demo experience with our trainer who will be showing means of connecting and configuring Axis products through the webinar session.
For more info see the agenda.
Click here to register for the event.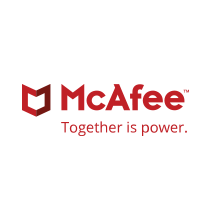 MPOWER Digital 2020 – Cybersecurity to the power of you
Oct 29 | Nov 5 | Nov 12
McAfee MPOWER summit this year is going to be a fully virtual line-up of events. Hear the latest from CEO Peter Leav, engineers and cyber experts at McAfee on roadmap & product demos such as NextGen SWG and SASE, to XDR and the latest in comprehensive cloud security.
For more info visit https://www.mcafee.com/enterprise/en-us/about/events/2020/mpower.html

SailPoint Upcoming Training Courses
The following Training Courses are all in an APAC friendly timezone are coming up fast so please register while you can: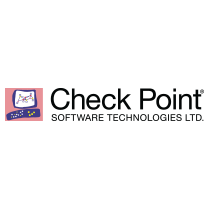 Check Point 8-Part Video Guide: How to Secure Your Remote Workforce
September to October 2020
Learn how to secure your remote workforce with our 8-part video guide for security admins. The series will expose your customers to the most shocking attacks in recent months as well as teach them everything they need to know to protect their organisation and employees from the cyber pandemic.
Upcoming Webinars
To see list of past webinars click here.
| Monday | Tuesday | Wednesday | Thursday | Friday |
| --- | --- | --- | --- | --- |
| 28 Sep | 29 Sep | 30 Sep | 1 Oct | 2 Oct |
| 5 Oct | 6 Oct | 7 Oct | 8 Oct | 9 Oct |
| Monday | Tuesday | Wednesday | Thursday | Friday |
| 12 Oct | 13 Oct | 14 Oct | 15 Oct | 16 Oct |
| 19 Oct | 20 Oct | 21 Oct | 22 Oct | 23 Oct |
---
Recent Webinars & On-Demand Webinars
The webinars below are arranged in reverse chronological order. Some of our vendors provide on-demand viewing of webinars or resources to download. Please contact your Sektor representative or email sales@sektor.co.nz to enquire about specific sessions of your interest.
Also available are McAfee's Customer Facing Webinars that are available as live and on-demand archived webinars: https://www.mcafee.com/enterprise/en-us/about/events/webinars.html
Monday
Tuesday
Wednesday
Thursday
Friday

21 Sep

22 Sep

23 Sep

Extreme Networks, New Extreme Partner Services Program, 3pm NZT

Ergotron, EMR – A Strategic Sustainable Approach, 12:30pm NZT

24 Sep

25 Sep

Extreme Networks, Extreme PowerPricing: Exciting New Partner Benefits, 2pm NZT

14 Sep

15 Sep

Check Point, Over 400 Vulnerabilities in Qualcomm's chip - Are you at Risk?, 6pm NZT

Zebra, ZQ511 and ZQ521 Launch Webinar, 6pm NZT

16 Sep

Axis, Axis Body Worn Camera Solution, 3pm NZT

Extreme Networks, Extreme Connect Virtual, 8pm NZT

RSA, Beyond the Curve: The Reintroduction of the Workforce, 7am NZT or On Demand After

17 Sep

RSA, Let's Talk Cloud MFA Agents, 5pm NZT

18 Sep

7 Sep

8 Sep

Yubico, Advancing Digital Transformation in Healthcare, On Demand

9 Sep

10 Sep

11 Sep

31 Aug

1 Sep

2 Sep

Axis, Enable Proactive Surveillance with Axis Analytics Applications, 3pm NZT

Zebra, Innovating with RFID in a Time of Change, 3pm NZT

3 Sep

RSA, Responding to cyber security incidents: strategising vs. firefighting, 4:30pm NZT

4 Sep

24 Aug

25 Aug

Zebra, VisibilityIQ™ Release 3.0 Delivers Deeper Insight, On Demand

26 Aug

SailPoint, IdentityNow Advanced, All Day

Zebra, Innovating in Healthcare in a Time of Change, 3pm NZT

27 Aug

Honeywell, Optimizing Your Mobile Workforce in the New Norm, 12pm NZT

RSA, Facing a reality check when moving to the cloud, 4:30pm NZT

RSAC Webcast, Future Proofing Healthcare Security, On Demand

28 Aug

17 Aug

18 Aug

SailPoint, APAC Training and Certification Update, 3pm NZT

Yubico, Securing Remote Workers: The Critical Role of Strong Authentication, On Demand

Zebra, Innovating in the Warehouse in a Time of Change, 3pm NZT

19 Aug

20 Aug

21 Aug

10 Aug

11 Aug

12 Aug

13 Aug

Extreme Networks, Migrate Your Customers from HiveManager Classic to ExtremeCloud IQ, 3pm NZT

14 Aug

Click here to see older webinars.
Monday
Tuesday
Wednesday
Thursday
Friday

3 Aug

4 Aug

Honeywell, Keep Your Premises Safe | Pointr - Creating Your Own Reopening Strategy, 4:30pm NZT

5 Aug

Yubico/Ping Identity, How to Scale Passwordless Within The Global Enterprise, 1pm NZT

6 Aug

RSA, What's New with RSA SecurID Access - Optimising Your Workforce, 2pm NZT

7 Aug
27 July

28 July

Honeywell, Keep Your Premises Safe | Esper for Android DevOps, 3pm NZT

29 July

Humanscale, Designing a COVID-Safe Office: Is It All Up in the Air?, 11am AEST

Zebra, Transforming Retail Supply Chains Today for Resiliency Tomorrow, 1pm NZT

30 July

31 July
20 July
21 July

22 July

Extreme Networks, Extreme Networks Wireless Wednesday - Cloud IQ Live Demo, 11:30am NZT

23 July

Honeywell, Keep Your Premises Safe - Vault Solo - Protecting What Matters, 3pm NZT

24 July

Extreme Networks, Learn about our Channel Self-Service, 3pm NZT

13 July
14 July

15 July

RSA, RSA Conference 2020 Asia Pacific & Japan: The Human Element, 15-17 July

McAfee, Malware Detection Capabilities for Cloud Services, 2:30pm NZT

16 July

Check Point, Digital Marketing Practices in the "New Normal", 1pm NZT

Axis, What is the impact of the current crisis on the security industry?, 3:30pm NZT

17 July

6 July

Check Point, Check Point Introduces Infinity SOC, 8pm NZT or On Demand After

7 July

8 July

Yubico, The World's Smallest HSM, 8pm NZT or On Demand After

RSA, RSA Conference Asia Pacific & Japan Know Before You Go Webcast, 2pm NZT

9 July

10 July

Check Point, Best Practices for a Secure Migration to AWS, 3am NZT or On Demand After

29 June
30 June

1 July

Datalogic, OEM Scan Engine Solution, 3pm NZT

RSA, RSA Partner Webinar: Managing Disruption Amid Uncertainty, 3:30pm NZT or On Demand After

2 July

Datalogic, Emerging Trends for Fixed Retail Scanners, 3pm NZT

McAfee, Demystifying Container Security, 4:30pm NZT

3 July