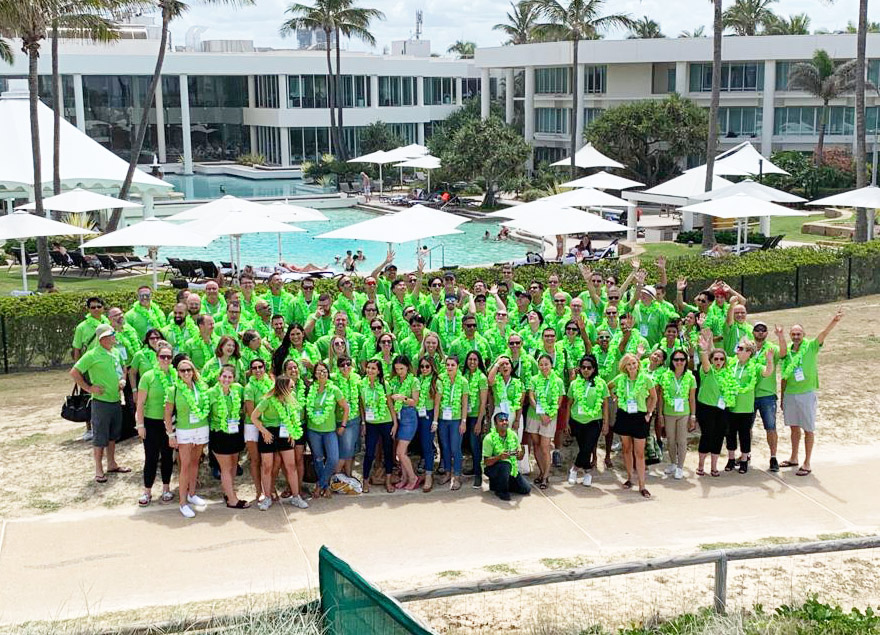 Careers at Sektor
Sektor specialises in delivering innovative and efficient technologies for the retail, mobility, networking, security, healthcare, ergonomics and cybersecurity markets. We constantly research industry and technology trends and build trusted vendor relationships, to ensure we can bring our partners the latest and greatest. No partner is too large or too small, and every single order is important.
This level of partner value has seen Sektor grow rapidly from its foundation in 2009 into the distribution powerhouse it is today; a 190+ strong team, with hundreds of years of combined experience, operating in 13 cities, with 6 warehouses, across Australia, New Zealand, Thailand, Malaysia and Vietnam.
Our team - the very heart of Sektor
Sektor is all about our people. Our team is the very heart and the (open) secret behind Sektor's success. We build our team from people with industry knowledge, passion, experience, humour and trusted relationships.
As a 100% channel-focused business, everything Sektor does is about delivering value to our partners - with innovative technology that improves business outcomes.
If this sounds like you and you would like to join our value-add IT distribution company, please see below for a list of our current vacancies.
---
Current Vacancies
Receptionist & Administration Assistant
This role is responsible for being the first point of contact for customer that visit or call into the main Office based in Penrose. While the prime function of the role is to ensure the efficient handling of telephone calls and visitors, the role also includes duties of linked to overall company and administrative functions such as general administration, invoicing, customer service and event co-ordination.
---
Customer Support Representative, Sektor
We are seeking a Customer Support Representative to provide efficient and effective Support functions to the Sales Team and Customers. The role will entail operating as the first point of contact for inbound customer enquiries with an excellent phone manner, and ensuring exceptional customer service and relationships are maintained. Minimum 3 years' experience in sales or customer service/support role required.
---
Business Development Manager – Physical Security, Sektor
This role is a senior sales role in the Security team based in Auckland. It is responsible for developing larger sales opportunities around our range of physical security products, especially video solutions. Working with the largest security and IT integrators, this role is very much about solution selling and delivering value for the end-users using the latest technology from our security vendors.
---
Support Engineer, Sektor
This role provides technical support to our customers, hands on repair of technology and interaction with vendors to return products for repair or replacement.