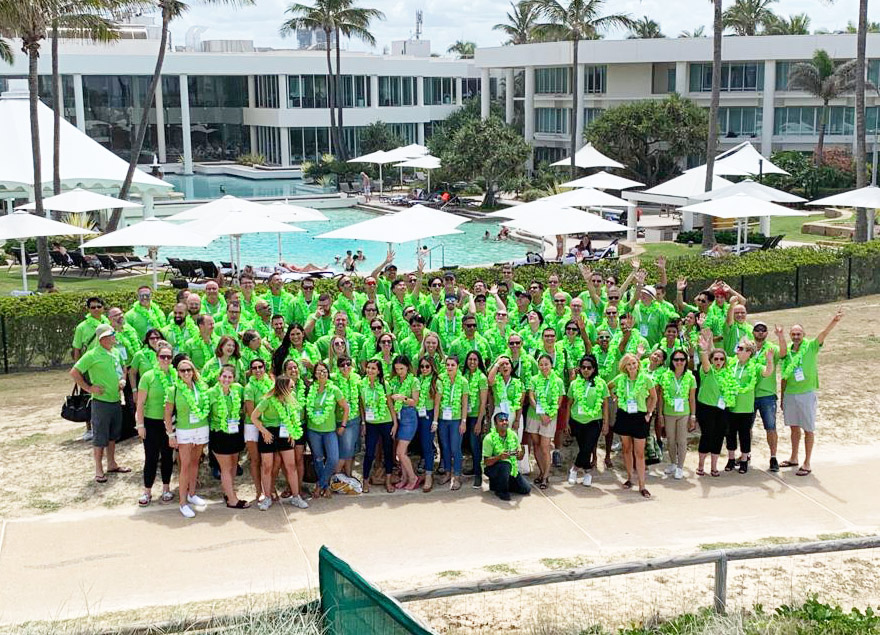 Careers at Sektor
Sektor specialises in delivering innovative and efficient technologies for the retail, mobility, networking, security, healthcare, ergonomics and cybersecurity markets. We constantly research industry and technology trends and build trusted vendor relationships, to ensure we can bring our partners the latest and greatest. No partner is too large or too small, and every single order is important.
This level of partner value has seen Sektor grow rapidly from its foundation in 2009 into the distribution powerhouse it is today; a 190+ strong team, with hundreds of years of combined experience, operating in 13 cities, with 6 warehouses, across Australia, New Zealand, Thailand, Malaysia and Vietnam.
Our team - the very heart of Sektor
Sektor is all about our people. Our team is the very heart and the (open) secret behind Sektor's success. We build our team from people with industry knowledge, passion, experience, humour and trusted relationships.
As a 100% channel-focused business, everything Sektor does is about delivering value to our partners - with innovative technology that improves business outcomes.
If this sounds like you and you would like to join our value-add IT distribution company, please see below for a list of our current vacancies..
---
Current Vacancies
Service Technician | Auckland, New Zealand
A day in the life of a Service Technician at Sektor involves:
Logging and booking jobs on our system.
Perform hands-on-repair of products and technical support via phone, email, or face-to-face with Sektor customers and the wider internal sales team.
Complete paperwork of jobs in a timely manner, providing customers with detailed repair reports including fault diagnosis and identified faults.
Accurate and high level of detail on tasks performed.
Assist with staging and configurations including the loading of operating systems on products before they are shipped to customers.
Complete vendor and company-provided technical training, use Sektor's available resources for ongoing training of product's technical specifications and operations.
---