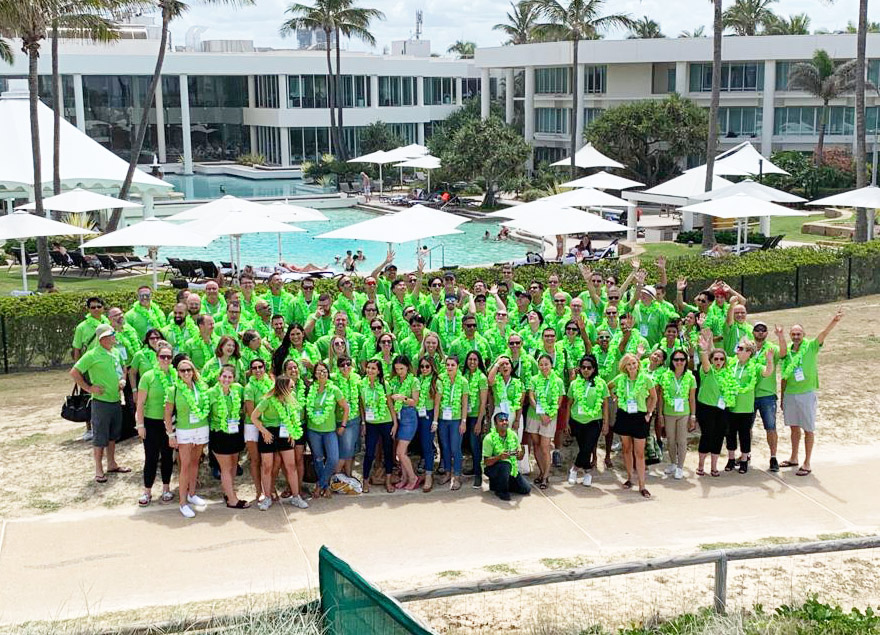 Careers at Sektor
Sektor specialises in delivering innovative and efficient technologies for the retail, mobility, networking, security, healthcare, ergonomics and cybersecurity markets. We constantly research industry and technology trends and build trusted vendor relationships, to ensure we can bring our partners the latest and greatest. No partner is too large or too small, and every single order is important.
This level of partner value has seen Sektor grow rapidly from its foundation in 2009 into the distribution powerhouse it is today; a 190+ strong team, with hundreds of years of combined experience, operating in 13 cities, with 6 warehouses, across Australia, New Zealand, Thailand, Malaysia and Vietnam.
Our team - the very heart of Sektor
Sektor is all about our people. Our team is the very heart and the (open) secret behind Sektor's success. We build our team from people with industry knowledge, passion, experience, humour and trusted relationships.
As a 100% channel-focused business, everything Sektor does is about delivering value to our partners - with innovative technology that improves business outcomes.
If this sounds like you and you would like to join our value-add IT distribution company, please see below for a list of our current vacancies.
---
Current Vacancies
Presales Engineer - Duo, a division of Sektor 17/11/2020
No two days for Duo's Pres Sales Engineer are the same; from getting hands-on with the most advanced technologies in the market to learning more about the customer's most pressing security challenges and playing a crucial part in designing a solution, you're always at the heart of fascinating projects!
---
Sales Manager, 21/10/2020
This role is responsible for delivering revenue and gross margin growth across all verticals of Sektor through the activities of the sales team. The role will be responsible for providing leadership, coaching and guidance to develop the skills of individual team member and be a brand ambassador to reflect company values at all times to provide excellent customer engagement.
---
Customer Services Manager, 21/10/2020
The position will be responsible for ensuring that the customer services team provide excellent support and services to customers and internal sales staff. The role is required to provide leadership and expertise, ensuring that workload is balanced, and tasks are completed to a high degree of accuracy in the correct manner.
---