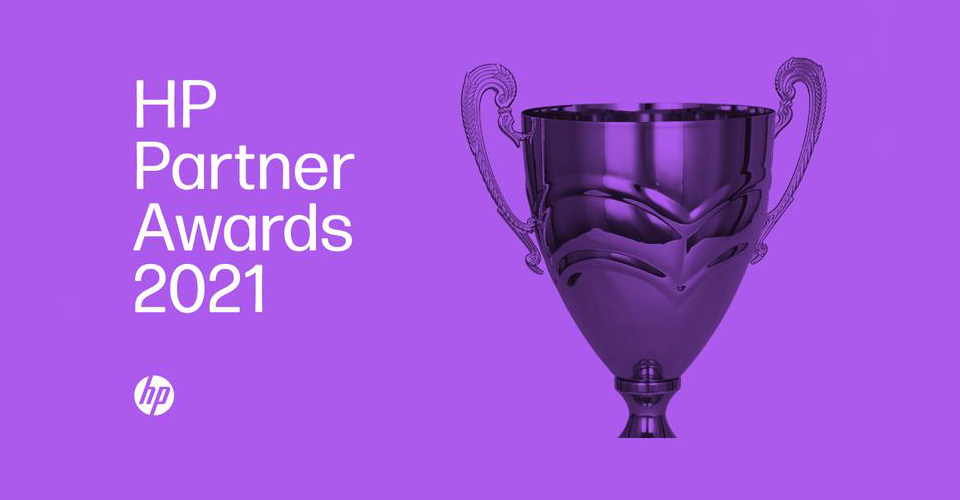 The HP New Zealand Partner Awards recognise the best of HP's partners in Aotearoa and the 2021 winners, against the backdrop of another roller coaster year. The 2021 HP New Zealand Partner Awards acknowledge partners from across the entire business and ecosystem for their continued strong performance, commitment to customer service, focus on growth and ability to provide innovative solutions to drive mutual business outcomes. In a year that has challenged everyone, HP New Zealand's partners have come together to deliver outstanding work.
HP is proud to announce Andre Timothy as Distribution Salesperson of the year at this years' virtual Partner Awards. HP New Zealand Business Manager, Antony Watts said they had a high calibre of finalists, but this years' winners shone through because of their ability to be proactive, collaborate and roll with the various pandemic punches.
There's an old adage: you don't wait for things to happen; you make it happen. And in a year that had its fair share of twists and turns where things out of your own control were the only constant – it was those HP partners that adapted, were proactive and "made IT happen" that stood out in the HP New Zealand 2021 Partner Awards.

Distribution salesperson of the year, Andre Timothy has had a profound impact on both Sektor and HP.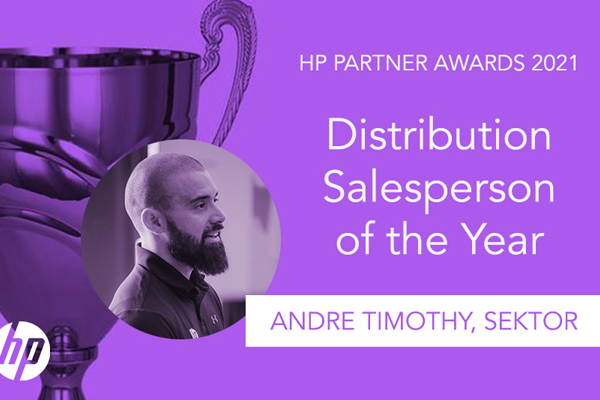 "Andre thoroughly deserves this award. Clearly, he doesn't wait for things to happen, he makes things happen. Seeing that level ambition is something we should all aspire to," says Watts.
"It's an outstanding personal achievement and one that accurately reflects the many years of hard work and dedication Andre has put in to supporting HP, Sektors Partner community and many retail customers," Hayden Bowtell, Sales Manager, Sektor says. "When it comes to expertise in HP POS, Andre is one of the most knowledgeable people in the region, and HP can always count on him for reliable insights and guidance wherever and whenever needed." Says Bowtell.
See the Reseller News HP Partner Awards page for all award winners.
---
About HP
HP's vision is to create technology that makes life better for everyone, everywhere — every person, every organisation, and every community around the globe. This motivates them — inspires them — to do what they do. To make what we make. To invent, and to reinvent. To engineer experiences that amaze. They won't stop pushing ahead because you won't stop pushing ahead. You're reinventing how you work. How you play. How you live. With their technology, you'll reinvent your world.
This is their calling. This is a new HP.
Keep reinventing. https://www.hp.com/nz-en/shop/
About Sektor
Sektor is a technology distribution company that helps its customers build innovative and efficient solutions for the cyber security, retail, mobile computing, networking, health, security, ergonomics and payments markets. Sektor's passionate, dedicated and deeply knowledgeable teams are industry and technology experts, helping resellers build winning solutions for clients.
Contact the Sektor team on sales@sektor.co.nz if you are interested in becoming a reseller for HP.