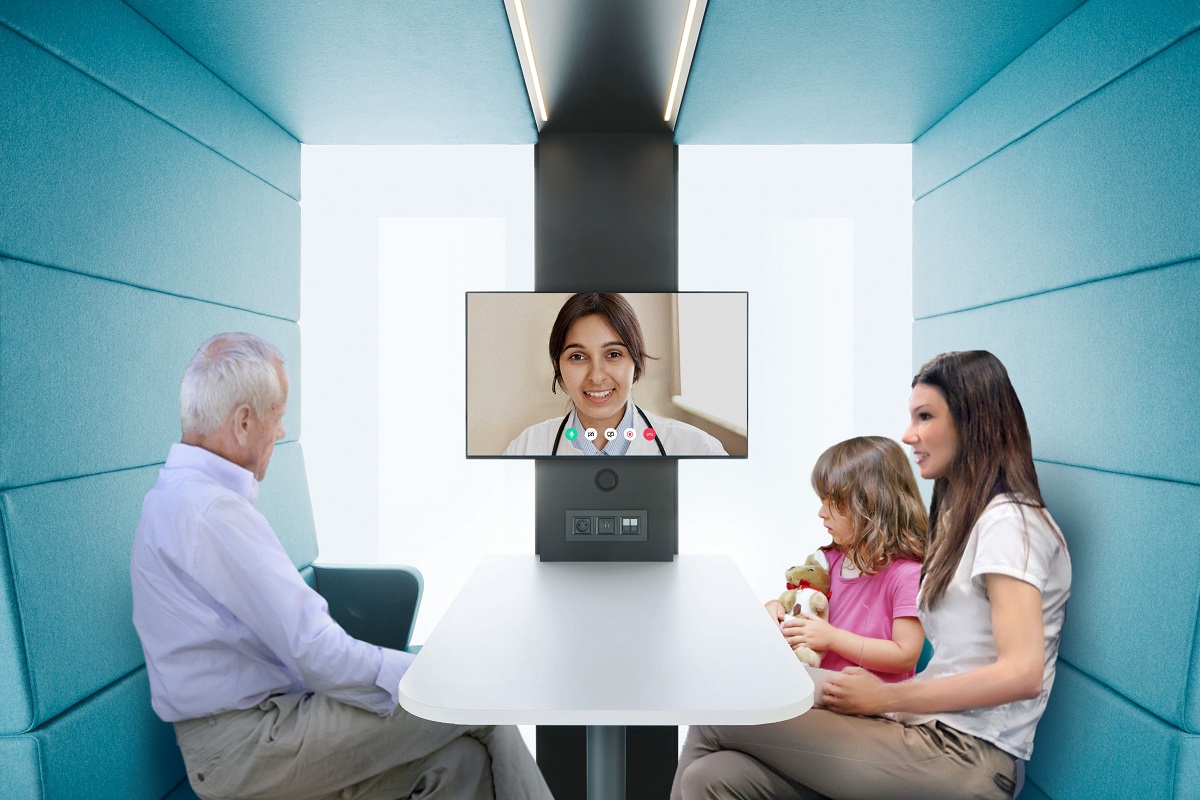 It is hard for busy single mum Emma, with 3 kids and juggling two jobs, to make the time to see her doctor for her diabetes management and prevention. But she may be able to squeeze in a 20-minute telehealth appointment while on her lunch break if there was a private facility that she could access close to work.
It is also tough for 20-year-old Wiremu, who doesn't have his own transport and lives rurally, to get to his follow up appointments after an incident last year. Cancellations, no shows, or no response are common from him because he cannot easily get to the clinic.
Salomea is 85, does not drive and relies on her son to take time off work and collect her to take her to her medical appointments. At 109km each way to their nearest hospital, this is quite the journey for her each time she goes.
Mishi has entered her first year as a university student, living in a hall of residence. She had previously been seeing a counsellor for some years for anxiety prior to relocating cities for her studies.
Challenges like these are faced by many Kiwis nationwide. Introducing a community-based telehealth solution can help reduce barriers to care for people who live far away from specialists or who have transportation or mobility issues. They can help give patients like Emma, Wiremu, Salomea and Mishi flexible options for receiving care - a telehealth visit would be better than a missed in-person visit. This is a real value-add made possible with telehealth, and it contributes to positive clinical outcomes.
A solution designed to address the gaps in care
Telehealth pods in the community can help clinicians and patients connect remotely. Hush have introduced a range of pod solutions designed specifically with patients in mind.
Hush acoustic pods can be set up in 5 hours, creating a portable 'clinic' for patients. Whether there is a preference for a larger pod to accommodate up to 4 people at a time (i.e. where whanau participation and support is necessary) or a smaller pod for single person use, the pods provide a private and welcoming space to speak to a healthcare provider via videoconferencing. The convenience of easily adding this extra 'clinic', the comparatively low cost to build and the ability to move it around are all attractive features of the pod.
To provide this innovative, accessible care model, implementing technology-assisted pods with solutions that those with even the most basic skills can use is crucial. Ideally, the pod would be able to be placed at a community location that can be supported by staff, for example a library, community centre, or Citizens Advice Bureau. Making this technology a successful reality will also come down to how well the organisation can provide support to assist the elderly or those unfamiliar with technology to use the facility. In an environment where ease of use and security is paramount, incorporating technology such as Microsoft Teams can ensure patients can, with or without help, quickly and easily reach their clinician.
Pods for mental health and wellbeing
Telehealth pods can also provide an effective environment for communication and counselling to take place. Utilising videoconferencing when a patient is not able to physically visit their support person allows continuous care of that patient. In addition, pods can be a valuable way to deliver mental health care online to patients, for example giving them access to regular online programmes on a large screen rather than utilising a small personal device such as a phone. And unlike a public library computer or school IT lab, courses, programmes, or resources can be accessed or undertaken in complete privacy.
With this in mind, Hush have specifically designed pods to ensure the comfort and privacy of its users to ensure they feel at ease.
These pods work well in corporate workplaces looking to assist their employees to connect with their healthcare and other professionals without having to leave the workplace, in education environments who want to enable their students to have a 'safe space' on site, or any other public or private organisation looking to provide a place for people to connect.
Sektor are currently implementing the first "Wellbeing" pod with a customer in Australia, with New Zealand due to follow. Acoustic pods and the technology can be customised to an organisation's requirements, ensuring a great solution for both the patient and clinicians.
To learn more about our healthcare initiatives and Hush pods for telehealth, get in touch with the team today.
www.hushpod.co.nz/healthcare