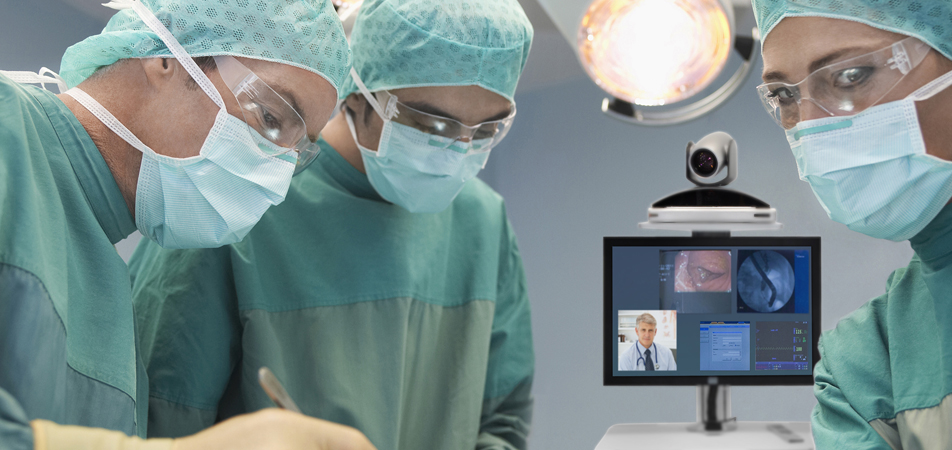 Ergotron medical carts help healthcare providers deliver outstanding patient care
Technology wall mount vertical lifts make accessing data from EMR screens easier and more ergonomic, even in space-constrained patient rooms or high-traffic hallways.
Telepresence carts allow GPs to 'bring the specialist to the clinic'. Using the cart equipped with your video conferencing solution or diagnostic equipment (such as stethoscope, pulse oximeter, ENT camera), the GP/nurse and patient can consult the specialist and share patient information in real time. Doctors and patients have easier access to specialists, regardless of their location, for better treatment outcomes.
Medical carts allow hospital staff to bring charting, phlebotomy and even meal ordering to the patient's bedside. Medical staff can run tests, dispense medications and update records at the patient's bedside. They can move the cart smoothly and effortlessly between patients for maximum efficiency with the protection of fully ergonomic design.
---
Ergotron understand healthcare and have designed solutions to help providers deliver the best possible care to patients.
You can now request a no-obligation workflow assessment consultation with Ergotron, on completion you will receive a complimentary Ergotron medical cart or vertical lift trial unit, for an in-house evaluation so you can experience the workflow improvements for yourself.
Trial unit registrations are open to IT resellers on behalf of healthcare-related organisations, or direct from hospitals / clinics / aged care / dentists / physios / medical schools etc.
It's simple to apply - just complete the short registration form below and one of our representatives will be in touch with you shortly.
If web form does not display, please click here
For industry-leading medical carts and monitor wall mounts, choose Ergotron Healthcare.
For more information on Ergotron range of Healthcare solutions, contact
sales@sektor.co.nz
| 0800 735 867