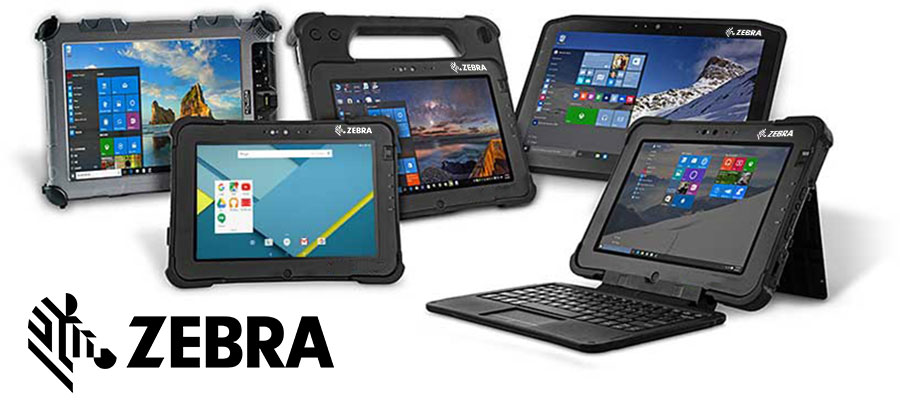 Sektor today announced the release of Zebra's rugged tablet and laptop range for the Australia & New Zealand markets. Zebra is already the largest global provider of rugged hand held devices and with its acquisition of Xplore late last year it has now added larger form factor devices (tablets and laptops) to provide the most comprehensive mobile computing hardware offer in the market.
Sektor distributes Zebra's handheld range of products across Australasia and is additionally well versed with the rugged tablet and laptop market. Rhys Warren, CEO of Sektor says "Mobile computing continues to grow strongly and now customers can benefit from having a single solutions platform that is supported by whatever hardware suits each individual worker's needs. For some, a small screen and hand held device is the best fit while others require more screen landscape. Now one software solution can be delivered regardless of hardware requirements and the whole mobile workforce can use the same system, reducing complexity and saving costs accordingly".
Warren also comments, "Zebra have many features in their product set that we haven't seen in the Australasian market before like in-built RFID readers, making sure the hardware is supporting the applications of the future. Zebra's global experience is unbeatable and given these devices were originally designed for military deployments, they are seriously rugged!"
With Zebra being the largest player in the rugged hand held market, there are significant growth opportunities for partners to offer Zebra solutions into in the rugged tablet and laptop markets. Additionally, Sektor partners can now deliver benefits to this market from the Zebra portfolio that simply aren't available from the current players.
Browse Zebra rugged tablet & laptop range now
About Sektor
Sektor is a technology distribution company that helps its customers build innovative and efficient solutions for the retail, networking, health, mobility, security, ergonomics and payments markets. Sektor's passionate, dedicated and deeply knowledgeable team are industry and technology experts, helping resellers build winning solutions for clients. www.sektor.co
About Zebra
Zebra empowers the front line of business in retail/ecommerce, manufacturing, transportation and logistics and healthcare, delivering industry-tailored, end-to-end solutions that intelligently connect people, assets and data to support business-critical decisions. www.zebra.com